Applying for permanent resident status outside the U.S. is known as consular processing.
After you receive an approved immigration petition and become eligible for an immigrant visa, there are two ways to apply for permanent resident status in the U.S. We will help you determine if you are eligible to adjust status without leaving the U.S.  However, often it is necessary to return to your home country to finish the process.  This is known as consular processing.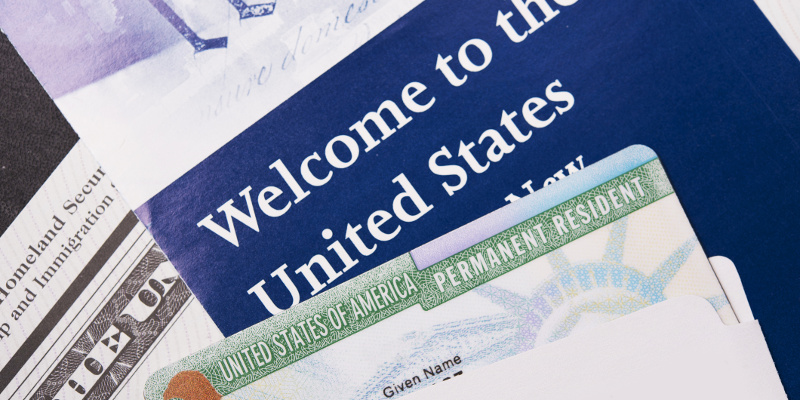 Depending on your case circumstances, you may need to obtain a Waiver of Inadmissibility in order to be approved for a visa or permanent resident status.  If you leave the United States without first getting a Waiver of Inadmissibility, you may be stuck outside the United States for years. This is why it is very important to consult with an experienced immigration attorney before applying for any immigration process.
There are ten specific steps that must be completed for successful consular processing. These include:
Determining your basis to immigrate and identifying any potential issues
Filing an immigration petition
Waiting for a decision on your petition
Filing for a Waiver of Inadmissibility, if necessary
Waiting for a decision on the Waiver of Inadmissibility application, if any
Waiting for notification from the National Visa Center that the file has been transferred
Providing the National Visa Center all requested documents, including Affidavit of Support
Attending Medical Examination and fingerprints near the Consulate
Going to your appointment at the Consulate
Taking final steps after your Visa is granted
Receiving your Green Card (or solidifying your lawful permanent resident status)
Although there are only ten steps involved with consular processing, you must follow them carefully and precisely. Any minor variations to this process or errors can result in delays or issues with receiving your Green Card in the future.
At the Waldron Law Firm, PLLC, we are here to guide you with all phases of the consular processing process in the Charlotte, North Carolina area and throughout the United States. Contact us today to speak with a member of our team about what steps you should take next.
---