There is a lot of confusion about immigration law and how DACA fits into it. DACA is the Deferred Action for Childhood Arrivals policy that grants certain people temporary legal stay in the United States for 2 years, with opportunity to renew. Immigration law and the current administration makes it difficult for the immigrants to access DACA despite it still being in effect.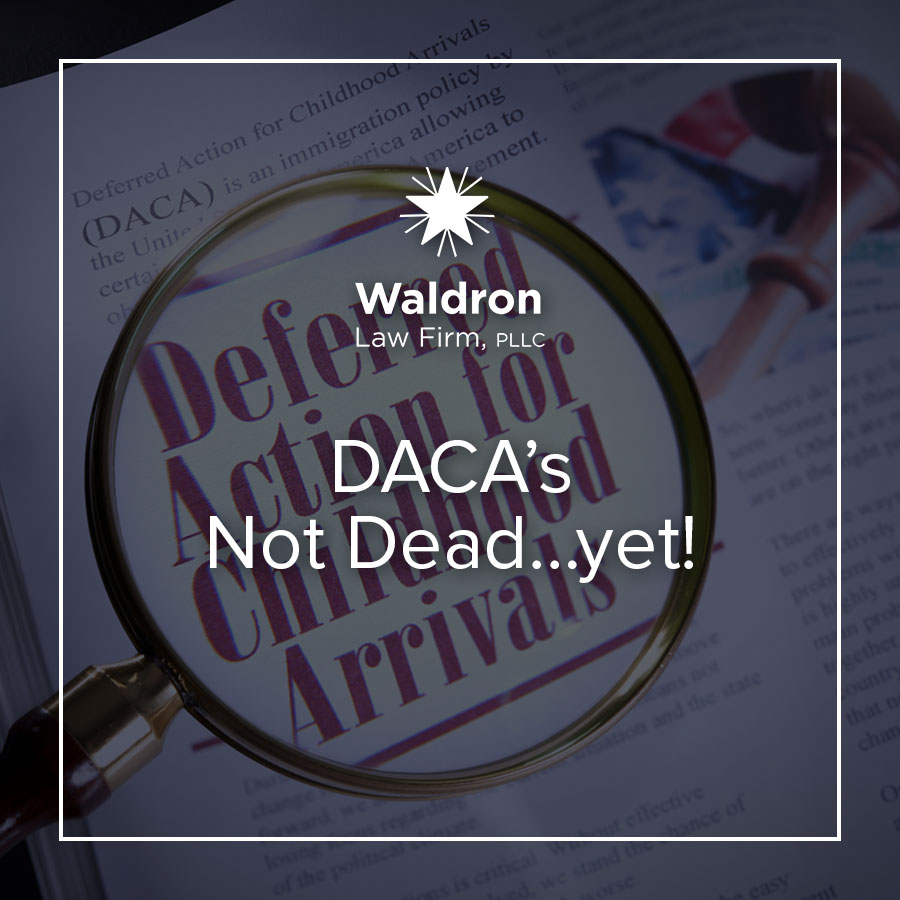 For this reason, Waldron Law Firm, PLLC is offering "Same Day DACA," where if you bring us all of the required documents and fees, we will complete and send the package via FedEx overnight the same day!  Waldron Law is committed to helping our clients get their immigration benefits and know how important it is to have DACA!
Many people do not realize that they can renew their DACA at any time, and do not need to wait until 150 days before expiration.  We have had dozens of clients successfully renew their DACA every year!
Why would you want to renew every year?
When you renew, it "bumps" the length of time on the card to two years.  You want to buy as much time as possible, in case DACA is terminated.

For example, a DACA recipient who has an expiration date of December 16, 2020 might feel that they don't have to renew until July or so.  If the Supreme Court terminates DACA before then, they would be left with no DACA protection after December 16, 2020.  But if they renewed NOW, and they were approved in July 2020 (although there is no way to predict how long it will take), their card would have an expiration date of July 2022.

The hope is that by extending DACA protection for as long as possible, the Government would have another solution for the Dreamers by then.
Although they are not accepting new applications, there are some cases where you may be able to apply, if you were rejected previously.  Please call our office for a consultation to see if you may qualify.
Our legal team have expertise and experience with advising DACA applicants, as well as other areas of immigration law. Reach out to our law firm today to set up an initial consultation.