Are you considering using the naturalization process to pursue citizenship in the United States? First, congratulations and welcome. There are some things you need to know about this process before you get started. The naturalization process can be very long and tedious. Before you can even start the naturalization process, you must meet several different criteria, including the following:
Age: You must be over the age of 18. Before the age of 18, the only way to become a citizen is if one of your parents is a US Citizen or if you were born in the United States.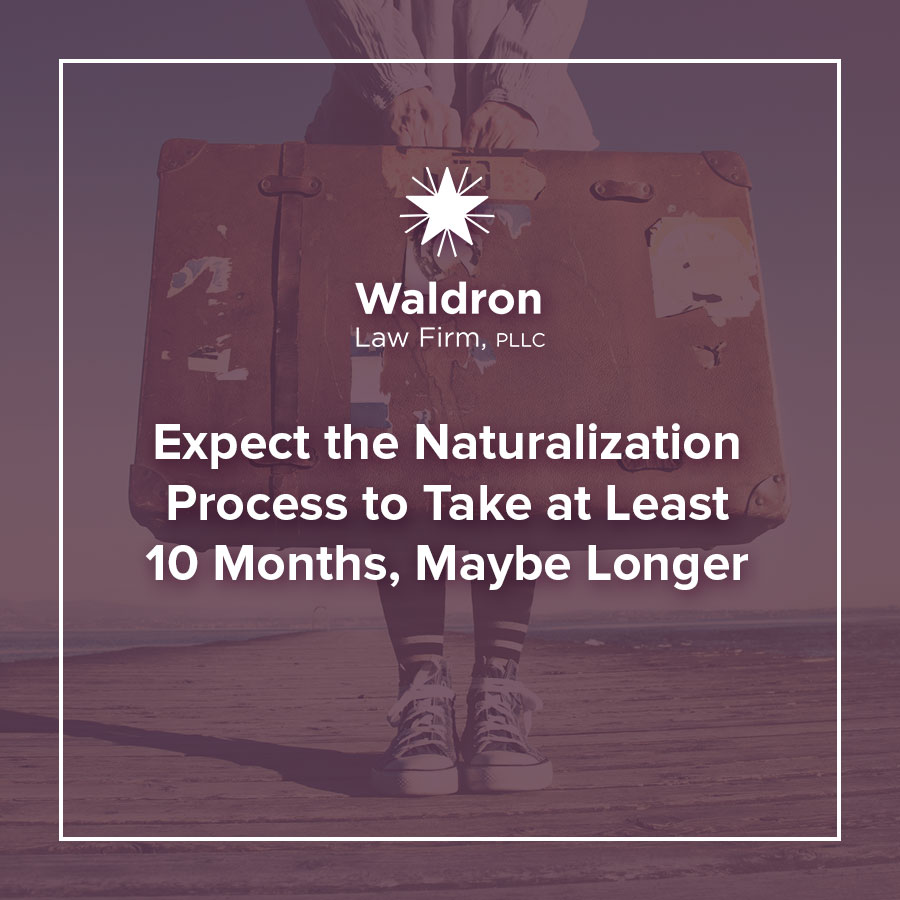 Residency: You must have lived legally in the United States for the past five years as a permanent resident.
Physical location: You must have been physically present in the United States for the past five years. If you are pursuing the naturalization process and must leave the country for some reason, consult with an immigration attorney first if at all possible. You may have reset your clock unintentionally by making an international trip.
Language: You must be able to speak and understand the English language.
Character: You must be able to demonstrate your good moral character. This could include not having any criminal charges in your past or showing evidence of positive interactions with law enforcement, among others.
Civics: You must demonstrate your knowledge of U.S. history and government by taking a test

IMPORTANT NOTE: If you do not meet all of the above requirements, there may be ways for you to ask for an exemption based on medical conditions, length of residency status, and age. You may also be able to apply for a free or reduced filing fee, based on your income. It is a good idea to speak with an experienced attorney to see if you qualify for any of these benefits.
One of the best assets you can have during the naturalization process is an experienced and knowledgeable immigration attorney. They can help you make sure you have your documentation and application in order, as well as helping you prepare for the interview and testing. Recently, the average wait times during the naturalization process have extended. Expect it to take at least ten months, and in some cases, it may take two years or more.