When looking for LGBT services for legal cases it can be difficult to know if a particular lawyer is a proper fit for you and your case. Not only does the lawyer need to be sensitive and understanding of LGBT issues, but also knowledgeable in how the relevant area of the law is applied to an LGBT person's circumstances. Here are a few things to ask to help you find out if a lawyer is a good fit for your specific case.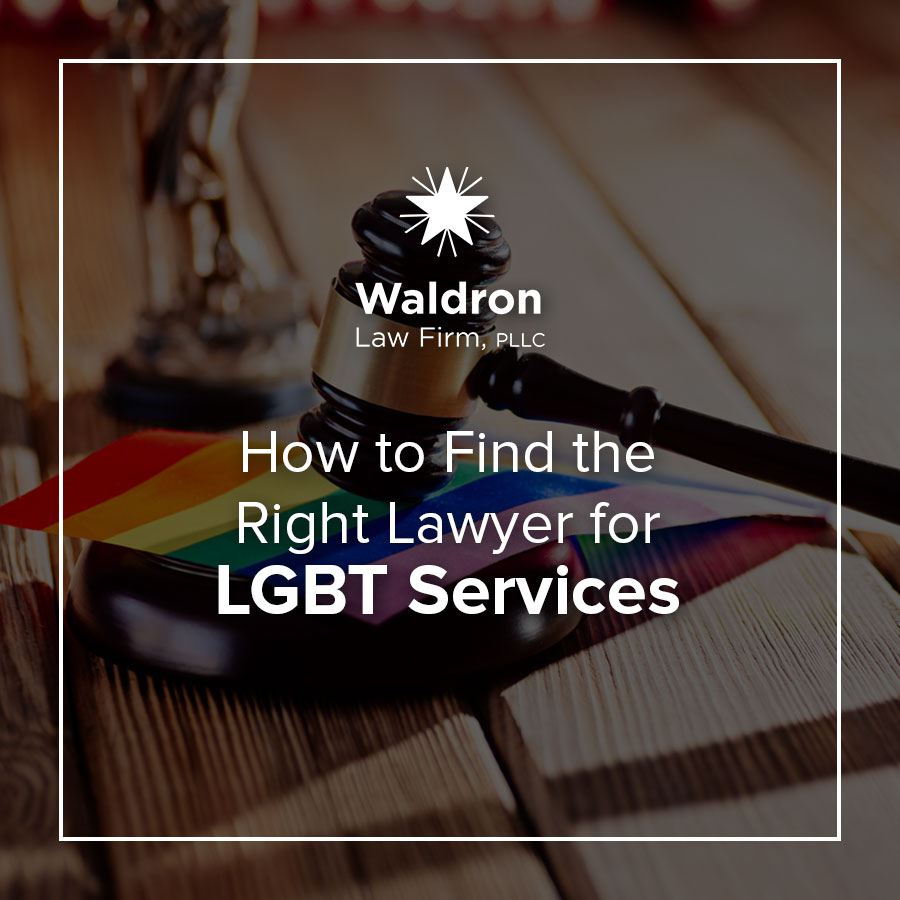 What is your history with LGBT services?
Even if the lawyer specializes in the field you need help in you still may want them to have experience helping the LGBT community. If they have helped LGBT people in their field before then they may be able to help you as well.  At Waldron Law Firm, PLLC, we have helped dozens of people in the Community with immigration services and name changes.
What additional challenges will this bring for the legal process?
It is important to know what the proceedings will look like, but even more importantly how LGBT services will change the procedure, if at all.  In the world of Immigration Law, for example, the government might have to make a determination of whether or not there is a "bona fide marriage."  In other words, did the couple marry for love, or for an immigration benefit.  Because same-sex marriage is a fairly new concept for the Government, we need to find new and creative ways to demonstrate bona-fide marriage without using the antiquated criteria that was utilized in the past.
How will this affect the cost?
At the Waldron Law Firm, PLLC, they do not affect the cost at all.  We are committed to treating all of our clients fairly and honestly.  The only difference that affects our LGBT cases is our approach and technique in preparing the best possible case to the Government.
While it may seem that any lawyer can represent you, it is important to find the right lawyer, with experience suited to your circumstances. Make sure to find a lawyer who is experienced, sensitive, and prepared to help you.
If you're looking for a more human legal counsel that stands for what we believe in, give us a call today. Our expertise providing legal counsel and LGBT services is your resource. We fight hard for the best result for our clients every time.